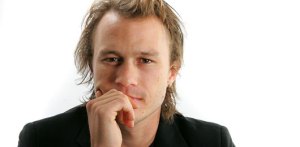 On the afternoon of Tuesday, Jan. 22, the actor Heath Ledger was found dead, reportedly in a fourth-floor apartment at 421 Broome Street between Crosby and Lafayette, with pills near his body, by a masseuse and the housekeeper who'd admitted her.
By around 6:30 p.m., barricades that had been erected around the building to keep gawkers and fans clear were being removed, and the body had been taken out of the building by the county medical examiner. "We're doing an autopsy tomorrow morning," Ellen Borakove, spokesperson for the examiner's office, told the Transom. "So we'll be able to determine the cause of death then."
Mr. Ledger leaves behind a 2-year-old daughter, Matilda, with former fiancée Michelle Williams. An actor from a young age, he got his Hollywood break in the teen flick 10 Things I Hate About You, and an Oscar nomination for his performance in the 2005 film Brokeback Mountain. He settled temporarily with Ms. Williams in Boerum Hill and joined in local protests against the development of the Atlantic Yards by real estate developer Bruce Ratner.
The actor was frequently sighted: in Madison Square Park, skateboarding in SoHo, with Matilda at the local playground, at the exclusive West Village nightclub the Beatrice Inn. "It's always sad to see great talent perish," Beatrice co-owner Paul Sevigny told the Transom. "We loved having him in here; he was always a total gentleman."
Recently, Mr. Ledger co-starred with Cate Blanchett in I'm Not There, the Bob Dylan biopic directed by Todd Haynes. "This is an unimaginable tragedy," Mr. Haynes said in a statement.
Mr. Ledger's last big role: the Joker in The Dark Knight, director Christopher Nolan's second installment of the Batman series, slated for release on July 18 by Warner Bros. "Our hearts go out to his family and friends," said studio brass in another statement.
Those friends included the actor Mark Ruffalo, who was sitting in the lobby of Hollywood's Chateau Marmont with his young baby when, a source told the Transom, he received a phone call, sat up and exclaimed, "Heath what?" He then burst into tears and rushed out of the lobby, babe in arms.