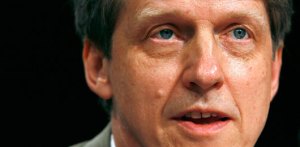 E.T. screenwriter Melissa Mathison buys on Central Park West for $2.9 million.
Ex-Treasury Secretary Michael Blumenthal a part of $24 million sale on Park Avenue.
Economist Robert Shiller warns New York of meeting ancient Rome's fate.
New York is in the midst of a grandparents boom. Get ready.
Pfizer puts its old Brooklyn plant site up for development grabs.
The Rockefellers are clearing out of two of their three floors at 30 Roc.
It's Murray Hill. It's Manhattan's biggest private development. It's Sheldon Solow vs. Daniel Garodnick.
Will Koreatown soon take its spot in the graveyard of New York's ethnic neighborhoods?
Hotels are the new restaurants for celebrities like Jay-Z and Robert De Niro.