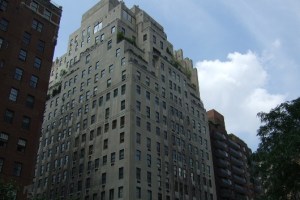 Ira Rennert buys two apartments–one in 740 Park, the other in 778 Park–for $60 million, for his daughters.
Eric Trump buys a Central Park South condo from his dad for $2 million.
Let us now praise debt: It fueled so much of the New York City real estate boom.
Real estate heavies like Stephen Ross and Bill Rudin are lining up early behind mayoral hopefuls Christine Quinn, Anthony Weiner and William Thompson Jr.
Who will bid on Harry Macklowe's GM Building? Oh, the possibilities…
The site of the old B.E.D. nightclub in West Chelsea could become a film center.
Steve and Danny Abrams talk about the new Upper West Side locations of their Mermaid Inn and Magnolia Bakery.
Ian Schrager assesses the new celebrity hotelier competition.
Scott MacPherson and Eric Goode, the duo behind the Bowery Hotel, have started renovations on their newly acquired Hotel Riverview. Stop-worker order, anyone?