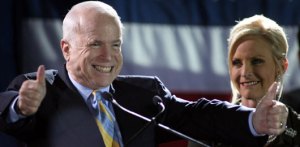 This just came in from the McCain campaign:
ARLINGTON, VA — U.S. Senator John McCain's presidential campaign today announced that John McCain will receive a major endorsement at a press conference in Simi Valley, California today, January 30th.
The press conference will be at 3 p.m. Pacific Time at the Reagan Library.