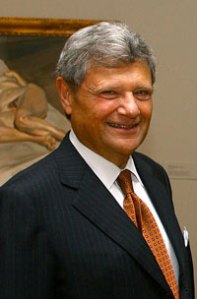 More than three months after bids were submitted to the Metropolitan Transportation Authority, Morgan Stanley is putting out a request for proposals for an architect to design its headquarters at the West Side rail yards, according to a source.
With five teams still vying to build over the yards and a winner not set to be announced until at least March, Morgan Stanley seems rather anxious to get going—should it be victorious, that is.
The financial firm, which is partnered with mega developer Tishman Speyer, has plans to build a new headquarters of approximately three million square feet at the site. The proposal, unveiled to the public in late November, was designed by architect Helmut Jahn, who led the master plan.
In a statement, a spokesman for Tishman Speyer said the joint venture has "always intended to bring on board additional world-class architects to design specific buildings."
A spokeswoman for Morgan Stanley, Marie Ali, declined to comment.