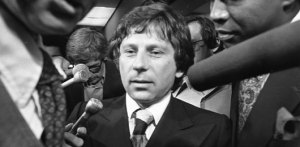 The Sundance Film Festival is its own little world, set in the otherworldy state of Utah. Smack in the what-surely-must-be-quaint-when-not-overrun-by-wankers town of Park City, nestled between spectacular, somewhat sci-fi-looking snow-covered mountains, it's a universe where the inhabitants wear puffed-up coats (think duvets with sleeves), big clompy boots, silly hats and shiny laminates hanging around their necks designating their station (press, talent, producer, lawyer, etc). There are celebrities—ranging from (the still hot) Robert Redford to 50 Cent (and, weirdly, Armand Assante seemed to be everywhere). There are San Diego housewives, snowboardy dudes trying to avoid everyone else, elderly Salt Lake City volunteers and what seems to be a direct shuttle from the worst of the Hamptons (the stripey-shirt bankers and the blown-out, mini-miniskirt-and-furry-up-to-the-knee-monstrosities-wearing ladies who love them) straight to the velvet-roped queues outside the N.Y.C./L.A. venues that crop up for the duration (think Butter, Tao, Hyde, Marquee). And that's not even getting into the high altitude that makes you constantly thirsty, gets you drunker and miraculously caused at least one smoker to lose her appetite for cigarettes.
But what does it all mean for the movies? And boy, oh, boy, are there a lot of movies. While a large chunk of the Sundance population is desperately trying to figure out which is the party to be at, the parallel world of journalists and studio acquisition­ types are wondering if they commit to one 8:30 a.m. screening at one end of town, could they be missing the next great thing on the other side?
There's just no way to see 'em all, so here is the very best of what the The Observer checked out over three days in Utah (which, of course, doesn't include the countless films—Pretty Bird! Choke! Good Dick! Mysteries of Pittsburgh!—we didn't get to see but wish we did).
Our hands-down favorite was the fascinating documentary Roman Polanski: Wanted and Desired, which worked up a bidding fever over the opening weekend (the Weinstein Company got foreign distribution, while HBO nabbed U.S.). The film concentrates largely on the completely batsh*t-insane trial and surrounding press mess that swirled around Mr. Polanski's controversial conviction for unlawful sexual intercourse with a minor, and his subsequent exile to Europe. Director Marina Zenovich got many of the key players to speak frankly, including Mr. Polanksi's lawyer, the prosecutor, the young woman in question (now grown up and married with children), Mia Farrow and other close friends, and there's tons of fantastic footage of the enigmatic Mr. Polanski himself. Even if you're not interested in the director's work, his tragic childhood, the Manson Family murder of Sharon Tate or how corrupt our judicial system can become when dealing with a celebrity, this one is worth it for the awesome time capsule of 1970's whacked-out fashion alone. Seriously.
>> And There's More! (From Sundance) By Spencer Morgan
It seems almost impossible that as people root through Sundance looking for the next Little Miss Sunshine (a.k.a. the little indie that was critically acclaimed, award-nominated and a big hit at the box office), the best contender is a film called Sunshine Cleaning and also stars Alan Arkin. But there you have it. This one seems to have it all: fun and quirky plot (two sisters who go into business cleaning up after crime scenes), terrific performances from Emily Blunt and Amy Adams, with an undercurrent of sad family drama that had more than few members of the audience sniffling. We're betting on this to be the big one to come out of this year's festival.
The Wackness, a coming-of-age story written and directed by Jonathan Levine (yet another graduate from the Brown semiotics program) actually got a round of applause from an already weary press/industry audience. The film is set in a sweltering New York summer in 1994 and is chock full of Biggie songs, Giuliani jokes, 90210 references and—amazingly—even has a cameo from Ms. Mary-Kate Olsen as a drug-taking free spirit with dreads in her hair who likes to twirl around Washington Square Park. Sir Ben Kingsley is moving in a Dustin Hoffman-like direction as he plays a lovably wacky and totally messed-up Upper East Side shrink who strikes up an odd friendship with the 18-year-old Luke (Josh Peck), who trades him weed for therapy sessions. Here's something that also bodes well: a Juno connection! Olivia Thirlby, who played Ellen Page's best friend in that film, co-stars as the object of desire in this one. Remember the song that was featured so prominently in all those Juno trailers, David Bowie's "All the Young Dudes"? Well, it plays during The Wackness' end credits. Coincidence?
It's kinda hard to imagine What Just Happened? not being bought and coming to a theater near you. Barry Levinson directs a star-studded cast of Robert De Niro, Bruce Willis, Sean Penn, Catherine Keener, Stanley Tucci and Jon Turturro. It's one of those behind-the-Hollywood-scenes type deals that went over huge with the mostly L.A./N.Y.C. crowd. (Couldn't be an accident that it was before this one that a volunteer pleaded for people to please put away their BlackBerries, as the green glow is particularly annoying. The Los Angeles lawyer sitting next to me informed me, "It's always the acquisition guys. They're bored.") But the question might be how it would play elsewhere in the world, where most people (gasp!) don't care so much.