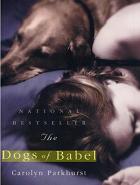 Novelist Carolyn Parkhurst, bestselling author of The Dogs of Babel and Lost and Found, has moved from Little, Brown to Doubleday, where she is now under contract for a two-book deal that one knowledgeable source said is worth $1.3 million.
According to Alison Rich, Doubleday's director of publicity, Ms. Parkhurst's first book for Doubleday will be called The Nobodies Album, and it is scheduled for publication in 2010. Her editor will be Alison Callahan.
Ms. Rich declined to comment on Ms. Parkhurt's advance, citing corporate policy.
The deal was brokered by literary agent Douglas Stewart of Sterling Lord Literistic.