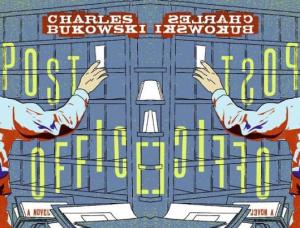 At least one of the 1,700-plus apartments at Gateway Plaza, the gated six-tower rental complex on South End Avenue, hasn't been getting all its letters, checks, DVDs, and magazines lately. "[T]he substitute mail carrier handling the mail in the building has decided to send all mail addressed to tenants whose name he does not recognize back to the sender," says an anonymous tenant's rabble-rousing letter.
Oddly, a copy was sent to our newsroom today.
It continues: "The substitute carrier refuses to consult with the doorman about apartment numbers or leave the mail addressed to people he doesn't know for sorting out later," the letter reads. "These problems are in addition of course to our normal general problems with mis-delivered, damaged, late and 'lost' mail."
There's a plea, of course, for neighbors to complain to New York Postmaster Robert A. Daruk.
When I called up Pete Fontana, manager of the post office's customer relations for New York, he said: "I'm very familiar with it! There's an individual… The reason he was having difficulty is because he refuses to use his apartment number, and without his apartment number it's an incomplete address!"
That's not a problem when the building's old regular carrier is around, because he knows the tenants by name, but the substitute carriers can't tell where to put mail without apartment numbers. "It really is amazing," Mr. Fontana sighed. "And we've done everything to make the guy happy."
Charles Bukowski, who wrote extensively about his boozy days as a United States Postal Service employee, would be annoyed to hear about all this, especially because rents for one-bedrooms at Gateway now go for a very posh $3,400 or so.
"It's a one-man war against the postal service," Mr. Fontana said. "Even the letter sent to the district manager, he wouldn't include his apartment number."