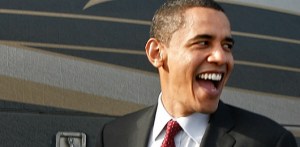 I saw City Councilman Larry Seabrook running into City Hall just now, and asked him his predictions on tonight's primary vote in New Hampshire.
"Predictions? That's over man. That's Obama!" said Seabrook, who hasn't endorsed a presidential candidate yet.
A few minutes later Dan Doctoroff strolled in (without a tie!). His predictions?
"I don't know any more than I read in the newspapers," he said.