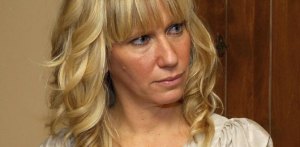 After Jane magazine folded last July, its outgoing editor in chief, Brandon Holley, had plenty of options on the table. She was talking to Harper's Bazaar about a deputy editor position; to The Wall Street Journal about possibly running its new glossy supplement, Pursuits; to New York magazine.
But Ms. Holley instead did something, like, so totally 1999: she took a position as a lifestyle editor on the Internet, at that squaresville site Yahoo!
"When Jane closed, I didn't hear people talking about, 'Oh, I gotta go online.' There wasn't this shift or anything," Ms. Holley said. "But since the summer I've had so many established print people call me and say, 'I want to do what you're doing.' This has all happened in the last six months."
When Fashion Week starts on Friday, Feb. 1, if you put on your black-rimmed non-prescription glasses and squint at the back rows at Bryant Park, you'll see a whole class of defectors: a legion of fashion editors and writers who are trading in glossy pages for pixels; dream magazine jobs for the Internet.
Hillary Kerr was formerly a features editor at Elle and freelanced at places like Teen Vogue and Maxim. Everything seemed stable enough and then suddenly, whoosh! "I remember a couple years ago there were a rash of openings at new magazines and then suddenly it all seemed to implode," Ms. Kerr said. "Teen People was closing, Elle Girl was closing, Jane too."
Meanwhile, blogs like Fashionista were multiplying like counterfeit Marc Jacobs purses on Canal Street. "It seems like if this is the new trend, wouldn't it be interesting if we were a part of it?" Ms. Kerr said.
Or, as Susan Cernek, formerly of Elle and currently of the blog GlamChic, put it: "In an industry that's always focused on trends and the next thing, I think it's understandable for people to look for new challenges."
These blogs are filling in the little cracks that the glossies can't cover. "In traditional fashion magazines, you'd see pictures from a party you went to three months ago—it would all be so late," said Ms. Kerr, who started her blog Who What Wear last fall. "But all we need is Patrick McMullan or WireImage, and we can respond immediately."
The fashion blogs can tackle microtrends in a way that, say, Vogue can't, because of its long-lead publishing schedule. When there's a sudden surge in women donning Kova & T leggings for a few weeks, a blog like GlamChic or Who What Wear can respond nimbly, without robbing a sister print publication of potential content.
The Internet jobs arguably offer more autonomy and excitement than the traditional fashion editor slots, where you're but one in a long chain of command leading to Anna or Glenda or Charla. "At this point, I'd rather give up my free time and my brain cells than suffer because I have to write another fucking caption about someone's Oscar de la Renta gown," said Anna Holmes, the managing editor of Jezebel, a gig she took after leaving a position as a senior editor at InStyle.
Ms. Holley said she's heard the same thing. "There are writers telling me, 'All I'm doing are writing captions.' Outside the feature story where you have the 3,000 word story, there isn't much room for the 800-word or 400-word story. One editor at a major magazine said she wanted to come over because she feels like she's not writing anymore."
But does total editorial freedom—headline from Jezebel on Jan. 21: "Dior: Galliano Goes on an Acid Trip"—make up for a lack of drivers and clothing allowances and front-row seats at fashion shows?
The Internet girls say that they aren't making any personal sacrifices. Ms. Holley is making Condé Nast level money, she said; Ms. Kerr said she's doing better with Who What Wear, whose advertisers include Banana Republic and Steve Madden, than she was at Elle.
"The people who leave magazines are the people who feel conflicted about the whole thing and wonder if it's bullshit," Ms. Holmes said. "The people who don't think it's bullshit, and don't see any problems in accepting expensive handbags in return for editorial mentions, are very rarely the ones going to the Web.
"The Web is the Wild West in that you can tell the truth," she continued, "or a version of the truth that you can't do in print."