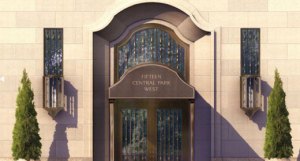 So many Goldman Sachs bankers snapped up condos at 15 Central Park West in January that you would think they got coupons from the Zeckendorff brothers who developed it.
Goldman Sachs partner Donald C. Opatrny closed on an $11.8 million condo at 15 Central Park West, according to a city record filed Tuesday, making him the fifth Goldman banker to buy an apartment in the building in the past month.
The firm's managing director, John E. Waldron, sparked the Goldman buying spree on Jan. 2, when he bought a 3,333 square-foot-condo on the fifth floor.
Less than a week later, another Goldman partner Ashok Varadhan bought a $16.3 million apartment. Yet another Goldman partner, Alan Shuck, followed shortly after, closing on apartment 22D for $8.2 million on Jan. 10. Then Goldman CEO Lloyd Blankfein finally closed on a 16th-floor duplex on Jan. 18.
Mr. Opatrny will live in Unit 35D, according to the Jan. 10 property deed.