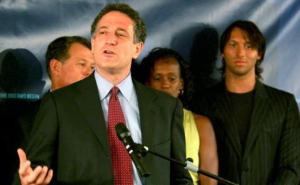 It seems there's a bit of overlap at City Hall. Robert Lieber yesterday became the new Deputy Mayor for Economic Development, taking over most of the responsibilities of Dan Doctoroff, who announced last month he was leaving the administration.
But Mr. Doctoroff is still around until Friday, according to mayoral spokesman John Gallagher, finishing up his last days as a public servant before becoming president of Bloomberg LP.
We have more on Bob Lieber's new role in this week's print edition.