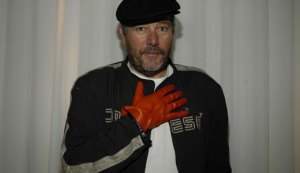 CVS Pharmacy is leasing a basement retail condominium in the Philippe Starck-designed condo on 23rd Street between First and Second avenues. Omnispective Management, the leaser, bought the condo for $22.2 million. Eastern Consolidatd represented both the buyer and the seller in the off-market transaction, and told The Observer of the deal.
It represents a homecoming of sorts for the pharmaceutical chain, since it vacated its space at 340 East 23rd Street two years ago to make way for the construction of the 22-story, glass residential building. The building, which is being marketed by the Shvo Group, dubbed itself the "Gramercy by Starck" in an attempt cash in on the "cache of Gramercy Park," which is a few blocks away.
The CVS branch will re-open in about 30 days, and join the the other, decidedly un-French and un-chic commercial tenant McDonald's. Even with Philippe Starck's name attached, it will tough for Michael Shvo to spin a McDonald's in a supposedly glam condo.
TRIPLE NET LEASED RETAIL CONDOMINIUM ON EAST 23RD STREET SELLS FOR $22.18 MILLION
* * *
Eastern Consolidated represents both buyer and seller in the sale of a retail condominium
New York, NY – January 28, 2008 – In an off market transaction, a 9,500-square-foot plus 4,350-square-foot basement retail condominium located on the ground level of the newly constructed Philippe Starck designed "Gramercy by Starck" building, at 338-46 East 23rd Street, has traded for $22.2 million. The retail condominium is tripled net leased to CVS Pharmacy for 25 years with 4 five-year renewal options.
Eastern Consolidated Senior Director Roberto F. Ortiz procured the buyer, Omnispective Management Corp., while Senior Directors Ety Lee and Alan P. Miller, represented the seller, the developer of the "Gramercy by Starck", a luxury residential condominium being marketed by Michael Shvo.
"It was one of those rewarding deals where everyone was pleased. Omnispective Management bought the CVS condo as part of a 1031 like kind exchange for their sale of 295 Madison Avenue, which our firm sold late last year." Said Mr. Ortiz.
"CVS had previously occupied the same site prior to the ground up construction of the 200,000 sq. ft. project and vacated the premises for two years." Added Mr. Miller.
Samuel P. Ross, Esq. of Olshan Grundman Frome Rosenzweig & Wolosky LLP represented the purchaser and Mitchell G. Bernstein, Esq. of Herrick Feinstein LLP represented the seller.
Founded in 1981, Eastern Consolidated has emerged as one of the country's preeminent full-service real estate investment services firms, combining an unrivaled expertise in the greater New York marketplace with a worldwide roster of institutional and private investor clients. Over the years, it has been responsible for the acquisition, disposition and finance of all types of properties, including office and apartment buildings, lofts, factories, hotels, shopping centers, commercial and residential development sites, taxpayers, parking garages and lots, retail condominiums and air rights transfers.