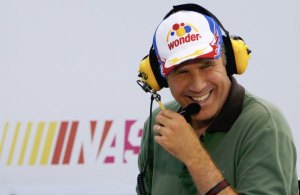 Will Ferrell might come to Broadway with a one-man show. According to Michael Riedel of the New York Post, he was inspired by… Billy Crystal? "The show's bouncing around at this point," a source told Mr. Riedel. "He hasn't figured out what it's supposed to be yet."
Details are sketchy, but sources say Ferrell was captivated by "700 Sundays," Billy Crystal's hugely successful autobiographical one-man show that ran on Broadway.
"700 Sundays" made nearly $10 million in New York and continues to clean up on the road whenever Crystal decides to take it out for a spin.
Ferrell's as-yet-untitled show, which will have a small supporting cast and a band, will be produced by Jeffrey Richards, whose credits this season include "August: Osage County" and "The Homecoming."
The Ferrell Project will be autobiographical and include anecdotes about the comedian's work on "Saturday Night Live."
Ferrell also will do some of his fabled impersonations – of George W. Bush, Robert Goulet, Neil Diamond, Jesse Ventura and "Inside the Actors Studio" host James Lipton.