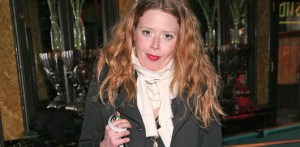 At around 12:30 a.m. on Feb. 7, someone identifying himself as a plainclothes police officer began poking around the Beatrice Inn with a flashlight. "It was very strange," said a source who was there. "He was sort of poking around the couches and different rooms."
After about 10 minutes, the cop headed upstairs to the dance floor where Natasha Lyonne, the recently rehabilitated actress, was working the turntables. Soon he came down, and everyone was told to vacate the premises.
"[Police] were taking a lot of digital-camera photos, both of the space and the people that were there," said a source of the scene, describing patrons pouring out of the club. "It was very odd."
"It kind of reminds me of what happened to Mary Lou's," said another source, referring to the speakeasy that was shut down in 2001. "They were filming people outside that place before it got shut down."
"Guess they can't really get undercover people into Beatrice," this source added, referring to the nightspot's strict door policy.
At 2:15 a.m., the bar was still closed and familiar faces were directed to the nearby Corner Bistro, where maybe 10 to 15 Beatrice regulars had gathered. "At 2:45, Steve the doorman came over and said it had reopened," recalled source number two. "The back room went from five people to packed in like 10 minutes! Yeah, things got back to normal pretty fast. Everybody dancing with each other, a few toppling over. Female DJ playing "Roadrunner," "Blister in the Sun."
At about 3:30 a.m., Beatrice co-owner Paul Sevigny decided to call the Transom himself. "You're gonna be hearing a lot of crap on the blogs tonight, but I want you to know the truth," he said. "We didn't get shut down. The place is packed."
An officer answering the phone at the NYPD's Sixth Precinct office had no knowledge of the incident, and a message left at the department's community affairs office was not returned by presstime.