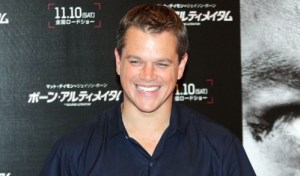 A new sleuthing thriller is Bourne! At least, CBS Films CEO Amy Baer and Simon & Schuster CEO Carolyn Reidyn are hoping they can mimic the success of the film adaptation of Robert Ludlum's Bourne Identity series by arranging a deal with another thriller series by Vince Flynn. CBS Films has acquired the rights to Mr. Flynn's best-selling espionage novels and plan to build a franchise around its CIA operative Mitch Rapp. "I feel like we have the only postmodern franchise action thriller hero out there … a product of a generation touched by terrorism," Ms. Baer told Daily Variety. "One of my main priorities was to come up with a character-based franchise, and I'm elated to have discovered these books. Lorenzo and Nick have already talked to Vince about the possibility of coming up with original ideas for the films."
Sister company Simon & Schuster/Atria Books, which in the fall published the most recent series installment, "Protect and Defend," has extended its relationship with Flynn by acquiring worldwide publishing rights to his next four novels, including translation and audio.
Flynn has so far written nine novels, eight about the fictional Rapp, who possesses the ruthlessness and killing skills of Jason Bourne and the sleuthing talents of Jack Ryan.
Flynn began the Rapp novels in 2000 with "Transfer of Power," in which the agent was assigned to stop Islamic terrorists who took control of the White House. In "Protect and Defend," Rapp and his longtime boss get ambushed in Iraq, and he becomes a killing machine to rescue his mentor before she is tortured.
The studio and producers haven't decided yet which novel to use as the basis for the first film. Most involve Rapp defusing a global crisis in places like Saudi Arabia, Iran, Iraq or the U.S.