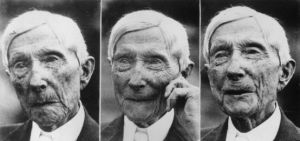 The Museum of the City of New York has decided to quietly dispose of its Rockefeller Rooms to make way for a modernisation of its Fifth Avenue building, The Art Newspaper reports. For 70 years, the two period rooms from the Manhattan townhouse of oil tycoon John D. Rockefeller have been the museum's main attractions. The dressing room is likely to go the Metropolitan Museum of Art which is currently reinstalling its suite of American period rooms, slated to reopen in January 2009.
According to a spokeswoman, the MCNY's reconfiguration will consolidate offices on the fourth and fifth floors, displacing the Rockefeller Rooms; ceiling heights on the three lower exhibition floors preclude reinstallation. She says that the rooms, which went off display in January and are being documented and dismantled, will be deaccessioned or permanently loaned to a public institution, and that trustee Allison Rockefeller (wife of John D. Rockefeller's great great grandson Peter Clark Rockefeller) had "no objections" to the plan. "The overriding goal is that they be publicly accessible," says the spokeswoman, "and we believe that this goal will be achieved."
The Gilded Age interiors, both created in 1881 by the New York firm George A. Schastey & Co, are remarkable not only for their superbly crafted sumptuous décors, but also for their association with the legendary New York robber baron who acquired the house at 4 West 54th Street in 1884 fully furnished by its previous owner Arabella Worsham Huntington.