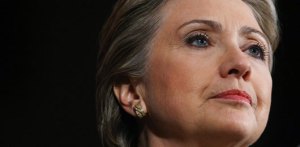 One of the Clinton campaign's finance chairs, Hassan Nemazee, called in to dispute Clinton fund-raiser John Catsimatidis' assertion that the number of Clinton donors moving to Obama were "too numerous to mention."
"We have seen no evidence whatsoever" of a defection, Nemazee said. "If anything we are delighted to still see so much enthusiasm."
Instead of an exodus, Nemazee said, his donors had actually rallied around their candidate this month. As evidence that the big money people are sticking with Hillary, Nemazee points out that Obama's massive haul in January came from small donations and Internet contributions. His major donor money, Nemazee said, was around $4 million, and only about $1 million of that probably came from New York donors. (I should also add that in calls I've have made to Obama supporters around the country in the last couple of days, none were able to cite any major donors who have defected to their column since Wisconsin.)
"There is no way that there has there been major money movement towards Obama," said Nemazee. "Now I'm not saying that won't happen in the event that Obama becomes the presumptive nominee, just as it happened with John Kerry. But we are nowhere near that point and for him to make the kind of statement that he made is factually incorrect.
"I have said that we will definitely have our best month ever in dollars raised," he continued, predicting a $25 million month. "I publicly put that number out and got called by a major Obama supporter from California asking me to take a bet that we wouldn't hit $25 million and I took the bet."
Another Clinton finance chair, Alan Patricof, also called in to take issue with Catsimatidis' characterization of donor defections. He said that there has definiteively not been any defection of Hillary supporters and said that two events held at apartments in the Dakota this week raised nearly $250,000. "February," he said "will be the largest fund-raising month for Hillary."
He anticipated more than $20 million in contributions.