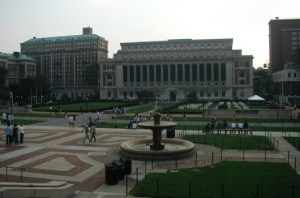 Columbia University has closed on the purchase of a lot in West Harlem, with plans to build an apartment building that would house residents displaced by its 17-acre expansion into the neighborhood, property records show.
Columbia bought the site at 3581 Broadway for $20 million earlier this month, and, according to the environmental impact statement for the expansion, plans to build at least 42 units of affordable rent-to-own apartments there. The site will provide replacement housing for at least 38 apartments in the expansion footprint.
The City Council approved the expansion last December.