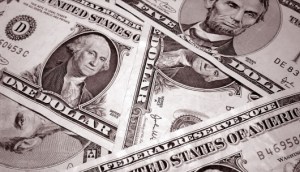 Queens shopping mall developer Damon Hemmerdinger is doing his part to boost sluggish retail sales.
The son of MTA Chairman Dale Hemmerdinger is handing out $50 bills on Friday afternoon to patrons at his Atlas Park shopping center in Glendale.
Ironically, Manhattanites looking to cash in should be aware of bus delays.
Within the next two months, Mr. Hemmerdinger plans on giving away a total of $20,000, as part of his "Atlas Solution," a sort of private-sector economic stimulus plan. He is also challenging other mall owners around the country to do the same. If they join the effort, he estimates, the plan could infuse as much as $340 million into the economy.
Read the full announcement:
QUEENS RETAIL CENTER, THE SHOPS AT ATLAS PARK, JUMPSTARTS ECONOMY WITH $20,000 CASH GIVEAWAY; HOPES TO INSPIRE UP TO $340MN ECONOMIC STIMULUS FROM MALL INDUSTRY
Glendale, NY – February 21, 2008 – With the nation's economy worsening by the day, The Shops at Atlas Park Owner Damon Hemmerdinger is announcing the official start to 'The Atlas Solution,' a $20,000 cash giveaway taking place on the streets of Queens and on-site at Atlas Park. The new initiative is designed to infuse up to $340 million into the economy and encourage consumer support for our economic future.
This Friday, February 22nd, at 2 pm, Hemmerdinger will host a press conference to formally launch the initiative and issue a challenge to our nation's shopping centers to take steps to boost the economy between now and the arrival of the federal government's economic stimulus package. Following Hemmerdinger, Seton Hall University Professor of Economics, Frank D. Tinari, will discuss how this new initiative will impact the economy.
Beginning Friday onsite at Atlas Park, and running for 60 consecutive days, Atlas Solution representatives dressed as Lady Liberty and Uncle Sam will hand out money ranging from $1 bills to $1000 per day. The initiative is also ongoing off-site, throughout Queens.
As an added benefit for Atlas Park shoppers, anyone spotted wearing an "I Support the Economy" sticker or with an AtlasSolution.com sticker displayed on their car parked at The Shops at Atlas Park will be eligible to win an instant cash prize. Atlas Park will also offer free parking through April, plus many giveaways on-site, including gift certificates redeemable at its stores as well as Monopoly games and play-money sets for younger children.
Says Hemmerdinger, who is personally withdrawing the $20,000 from savings to inject into the economy, "the Atlas Solution is really my way of showing that individuals can make a difference, and that the industry I am a part of can make a big difference if we join forces."
Daily updates and video content will be uploaded on The Atlas Solution website, as well as the MySpace profile and Facebook group, "100,000 Strong In Support of The Atlas Solution to the U.S. Economy." For more information on The Atlas Solution, visit www.TheShopsAtAtlasPark.com or www.theatlassolution.com.