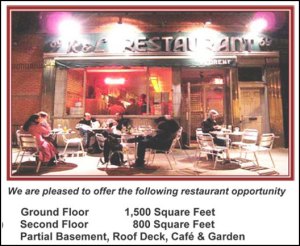 Eater is reporting today that iconic Florent diner is now officially on the market.
Winick Realty is shopping the space for $700,000 per year.
That's roughly $58,333 per month — a substantial increase from the restaurant's current $6,018 monthly rate and quite higher than even the $43,000 estimate that one broker gave The Observer last week.
Read our previous coverage here.
UPDATE: Eater is now reporting that Lansco is marketing the Florent space — not Winick. Oh, and the asking rent is more like $50,000 per month.