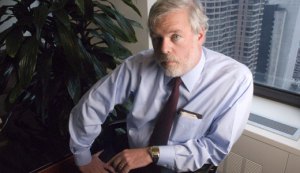 Bogged down with resistance to a plan to renovate the Javits Center and sell adjacent land, Spitzer administration economic development chief Patrick Foye tried to look ahead a few years in an op-ed in today's Daily News, saying the state should start searching for other sites outside of Manhattan for a convention center.
With a newly renovated Javits, we also can start developing a longer-term vision for the future convention industry within New York City. That's why we have asked our partners in government, industry and labor to join us on a task force to think through what our city's long-term travel and tourism needs are, where a larger, more modern convention center could be built outside of Manhattan and how it can be funded down the road when market conditions make it viable.
Of course, the state has not done a thorough financial review, at least not to the public's knowledge, of the sites that are often mentioned as possible alternative locations, and 20 or so acres of available land, even outside of Manhattan, is not so easy to come by.
Sunnyside Yards is often pointed to by planning groups and elected officials; though, again, no public thorough cost estimates have been done. The city is seeking to redevelop Willets Point, and within it, planning for about 400,000 square feet of convention space, though the city has imagined this space as a supplement to Javits that is near an airport. The state likely would like a convention center well over 1 million square feet, at least based on the proposals they were considering for the Javits site.
The Javits debate will heat up again tomorrow, as State Senator John Flanagan is planning a hearing on the subject at 10 a.m.