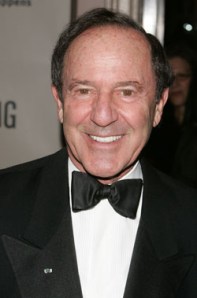 Is Mort Zuckerman planning a bid for Harry Macklowe's General Motors Building at 767 Fifth Avenue?
Could be. The chairman of Boston Properties, Mr. Zuckerman's name has been thrown around by real estate insiders as a likely bidder, and late last month he had some suggestive language in a conference call to investors, speaking on the effects of the credit crunch.
"There are going to be a number of people who are going to be either forced to sell or willing to sell properties, and we are working on some of them," he said. "Whether we will be successful in bidding for properties is anybody's guess."
Hmmm. Know anybody who's being forced to sell as debt comes due?
When asked whether he was indeed planning a bid for the building, Mr. Zuckerman told The Observer he would not discuss specific plans, though he offered praise for the GM Building. "It's a terrific building without question," he said. "The question is what is it worth?"
Indeed.
Many in the industry now expect the building to be sold in full, though it is hard to say how much pressure will fall on Mr. Macklowe, given that, as of press time on Tuesday, he had not come to a public resolution with lenders over $7 billion in now-overdue loans.
Some real estate professionals say the building—even in today's tight credit market—could fetch nearly $4 billion, though others are predicting less than $3.5 billion. CB Richard Ellis' Darcy Stacom and Bill Shanahan are marketing the building, with bids due Friday.