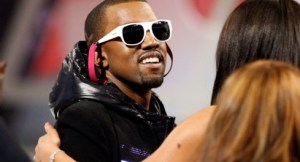 CONCERTS:

Kanye West, Rihanna, Lupe Fiasco, and N.E.R.D. Can we say power tour?! Catch their Manhattan date May 13 at Madison Square Garden. [On Sale: Saturday, Feb. 23 at noon]
Call him dad rock, but Billy Joel's July 16 show, which was to be the last concert ever at Shea Stadium, was the fastest sell out in Shea's history, with 50,000 tickets disappearing in just 48 minutes. In fact that was enough to prompt Mr. Joel to add a second concert two days later, which is now being billed as Shea's official musical close out. (Sorry 'bout that early birds!) [On Sale: Saturday, Feb. 23 at 9 a.m.]
It was the way the Misfits fused '60s pop, horror, Hollywood, and kitsch that made them an instantly classic punk band in the late '70s. Which is why, three decades later, they get a pass on having evolved into a redundant (and Danzig-less!) power trio for the teenage mallrat set. It's also why we'd wager there will be a hipster or two in the crowd when they play the Warsaw in Greenpoint on April 18. Tickets went on sale Wednesday. [On Sale Now]
The award for the best new band that you may not have heard of goes to: Tiger City! If you like Roxy Music and/or Steely Dan and/or early Michael Jackson, go see this smooth Brooklyn quartet March 28 at the Music Hall of Williamsburg. [On Sale: Saturday, Feb. 23 at noon]
And, Brooklyn Vegan reports that a pre-sale has begun for Spoon's April 9 show at Terminal 5. [On Sale Now]
THEATER:
For this one, the Culture Czar will quote Michael Musto:
Who do you want to see being all sexual and letchy, grabbing the ladies in between pawing his own crotch and shit? Seventy-seven year old
James Earl Jones
? Me too! Well…
that's exactly what you can see
in Broadway's newest version of
Cat on a Hot Tin Woof
, I mean
Roof
. Come on, don't say eww, say ooh!
Previews for the first all-black version of the classic Tennessee Williams play began on Feb. 12 at the Broadhurst Theater. Opening night is March 6. [On Sale Now]