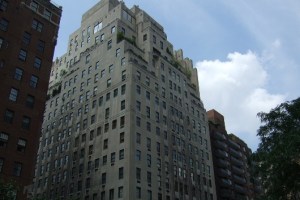 Oh, Ira Rennert! What a guy.
I wrote last month that the man who has an $185 million Hamptons compound and a few massive smelting plants in Peru and Missouri (plus, of course, a billion-dollar fortune from junk bonds and Hummer vehicles) had bought two $30 million-plus apartments for his two daughters.
This afternoon, the more spectacular of the deals was registered in public records, for all future ages to behold. Daughter Tamara Winn and her husband just closed on a $32 million duplex at 740 Park, the Bethlehem of uptown co-ops.
No mortgages have been filed yet, which suggests it could have been an all-cash deal: Mr. Rennert, you're a good dad.
UPDATE: Daughter #2 closes too.