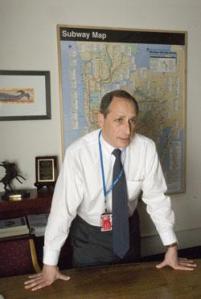 In an apparent effort to bolster political support for congestion pricing, the Metropolitan Transportation Authority released a $29.5-billion five-year capital plan for all sorts of transit improvements and updates today, counting on $4.5 billion to come from the mayor's controversial plan.
Included in the capital plan are hundreds of new train and subway cars, updated signaling systems, money for the Second Avenue Subway, and a rebirth of a grand entrance to the redone Fulton Street Transit Center downtown (the entrance was scrapped last month in the name of cost overruns).
The message from the state agency was clear: If the Legislature does not approve congestion pricing, the MTA will have to substantially scale back its ambitions.
"Congestion pricing is absolutely critical to funding this plan, but more important, to provide an ongoing revenue stream," MTA executive director Lee Sander said at the agency's board meeting.
The capital plan came at a time when the congestion pricing debate seems to be heating up again. The Legislature and the City Council are expected to vote on the issue by the end of March in order to receive more than $300 million in federal funds for the program. Earlier this week, the major congestion pricing advocacy group, the Campaign for New York's Future, announced an ad campaign to push the initiative; and the pro-transit group Transportation Alternatives started taking out ads in support of the plan earlier this month.