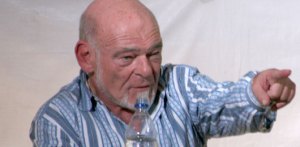 It's been a miserable day on Long Island.
"It's definitely more than everybody expected," said Zachary Dowdy, a reporter and representative to the Local 406 that represents Newsday employees, of the job cuts announced today at the Long Island daily.
A spokeswoman told us earlier that out of 120 employees, 25 newsroom jobs would be lost. But a senior newsroom source has told us that the number will actually be bigger: Somewhere closer to 30 to 40 jobs will be cut (25 of those will be unionized employees).
When I was reporting this story earlier this week, reporters were hoping the number would be somewhere between 15 and 20. Mr. Dowdy thought that the 13 reporting positions that have gone unfilled since last year would help blunt the loss. "It doesn't appeared that helped," he said.
In conversations with staffers, they said the paper is cutting national coverage and features coverage in favor of creating an even more doggedly local paper—a Bergen Record for Long Island, essentially.
"We're becoming a local paper and we really don't care about that stuff," said another reporter. "Local, local, local."
Here's what they said:
The national team has been gutted; three national reporters, Mark Toor, Stacie Walker and Carol Conyne, are taking buyouts and are out.
The paper's assistant managing editor and features czar, Genetta Adams, is also out.
We'll have more updates as they come in.