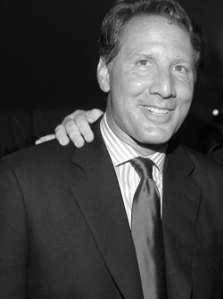 The former director of the Department of City Planning in the Giuliani administration, Joseph B. Rose, has big plans for a full block on the far West Side, as he has filed an application with the city to build a hotel of more than one million square feet at 260 12th Avenue.
In a building permit application filed with the Department of Buildings recently, Mr. Rose and his Georgetown Company list plans for a 66-story, 828-foot hotel on the site, currently zoned for light manufacturing (unlike condo towers, hotels can often be built in manufacturing zones).
The lot sits just a block south of the West Side rail yards and across the street from Hudson River Park; Mr. Rose sits on the board of directors for the state and city agency that oversees the park, the Hudson River Park Trust.
The building would be Mr. Rose's second major undertaking along 12th Avenue in recent years, as he was a partner in the development of the highly acclaimed InterActiveCorp headquarters, the wavy, Frank Gehry-designed office building at 18th Street.
However, his planned development on West 29th Street is sure to draw anger from some in the Hudson Square community 40 blocks to the south. The city had initially targeted Mr. Rose's site, known in the community as Block 675, to receive a sanitation garage currently housed in the footprint of Hudson River Park.
In 2006, the city reversed course in the name of cost, choosing instead a site at Spring and Washington streets in Hudson Square, where it would put the combined garbage facilities for three districts.
Residents and landowners of Hudson Square have protested the decision, saying that the facility will harm the emerging district; the community board in Chelsea had agreed to have the garage go on Block 675, and the city has almost all the needed approvals there, they contend.
"This flies in the face of the public interest," said Michael Kramer, a lobbyist for multiple landlords and businesses in Hudson Square.
However, the director of real estate at the Department of Sanitation, Daniel Klein, said that the cost savings would be substantial. "We get a lot more for less money at Spring Street," he said.
Mr. Rose did not respond to requests for comment.