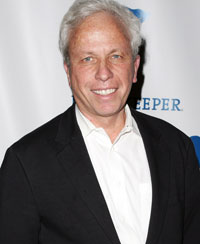 Mark Green doesn't think much of Fred Dicker's reporting, especially on the topic of Eliot Spitzer.
Green was on Inside City Hall Tuesday night, where he was asked about a report that Spitzer berated Christine Quinn because she opposed his plans to sell property near the Javits center.
Here's the transcript:
Green:
Fred Dicker is a politician with a press pass, when it comes to Eliot Spitzer.
Host Dominic Carter:
Frankie Edozien wrote the story.
Green:
He wrote the story and it says reporting by Fred Dicker. Everything that Dicker touches about Spitzer in the post is hateful towards Spitzer and loving towards Bruno. By the way, Spitzer is flawed and his biggest mistake is his private denunciations that went public.
[skip]
Green:
Fred Dicker always comes up with anonymous sources whose quotes are exactly in line with 'Bruno never makes a mistake and Spitzer only makes mistakes.' Spitzer had a private temper problem and it really hurt him. And if he can't overcome it, he's in trouble. I believe he can and he has.
I e-mailed Dicker, who (politely) declined to comment.
When running for attorney general, Green was covered rather critically by Dicker. Dicker has been tough on Spitzer, too.
Green is an ally of Spitzer, and has gotten some financial support from the governor since running for office.