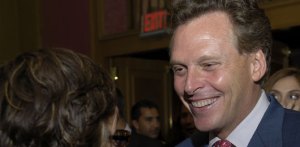 On a conference call just now, Terry McAuliffe and other Clinton campaign officals announced that they had raised more than $35 million in February and that $30 million of that money came from online grass-roots money.
The campaign attributed some of the huge haul to a groundswell of contributions prompted by Clinton's lending $5 million to her campaign.
"I wish Hillary had loaned $5 million back in January of '07," he said.