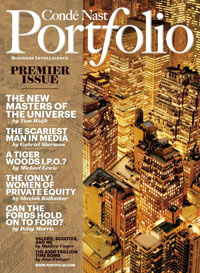 Jim Impoco, the former deputy editor of Portfolio, is heading back to his old home at The Times, where he'll be a consulting editor at The New York Times Magazine.
Magazine editor Gerald Marzorati told Off the Record Mr. Impoco will be conducting an "experiment" for the magazine: overseeing a group of reporters from the newspaper side to produce enterprise pieces and investigative pieces for the magazine.
"The thought is if we can generate two, three, or four big Times-enterprise and investigative-reporting pieces that would be a great thing."
It's been a long time since there was significant traffic between the newspaper and magazine sections of the newspaper, but Mr. Marzorati said: "Times reporters are really good at this digging, this sort of investgative stuff. For our contributing people, that's not really their strength."
Mr. Impoco was fired from Portfolio in August after a widely reported dispute with editor Joanne Lipman; before that, he'd been editor of the Times Sunday business section.
"I didn't even know him until I met him six week or eight weeks ago," Mr. Marzorati said. "I sort of had this appetite for these stories for some time and Bill Keller came to me and he said 'what about Impoco?'