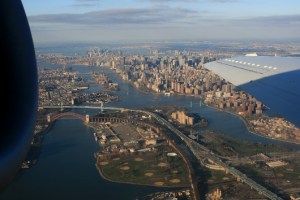 The Manhattan Supreme Court delayed a hearing scheduled for tomorrow to determine whether an environmental impact statement is required for the city to go forward with a controversial deal to finance the construction of new playing fields on Randalls Island by charging 20 private schools nearly $45 million for exclusive after-school rights to two-thirds of recreational space on the island.
The hearing threatens to halt construction of the new playing fields on the 12.5-acre island, which has continued despite a February court ruling that voided the "pay-to-play" plan for not going through the public review process. Though critics opposed the city's request for a 30-day extension so it "could explore its options," the court agreed to put off the hearing on an environmental impact statement for the plan until March 5, said Geoffrey Croft, the president of community watchdog NYC Park Advocates.
The coalition of community groups in the South Bronx and Harlem and park advocates challenging the Bloomberg administration's 2006 agreement hope the EIS will trigger a larger review process so the public can weigh in on the plan which threatens to deny public-school students access to public space.
"We feel strongly that the city should have done an EIS and that they did not act in good faith on their application," Mr. Croft said. "They completely misrepresented their intentions to get approval for the project and avoid a lengthier approval process. They just filled out a memo saying that they were doing a different scope of work then the one they are going forth with and someone should be held accountable."
The Parks Department initially argued that the city did not need to do an environmental review because only 13 new sports fields were to be built on the island, but at the Feb. 13 hearing of the Finance and Concession Review Committee, the department said 28 new fields were planned, Metro reported today.