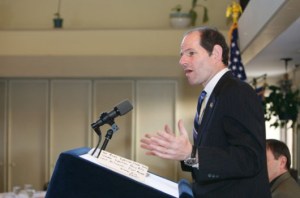 Governor Spitzer talked this morning about controlling rising property taxes during the annual meeting of the Association of Towns at the Midtown Hilton. The Observer's Azi Paybarah was there and has a report on our brother blog The Politicker.
"This year," the Governor said, "we will continue with Medicaid cuts. We will continue to control our own spending, but property taxes must be addressed.
"And let me tell you something. We have tried many different ways to address the problem."