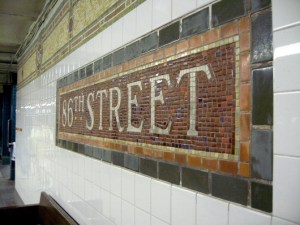 Most children dream of moving to New York City, L.A., or another big city when they grow up. Some manage a post-college stint in the Big Apple before they pack it in and move back to the home they know. A few even stick around long enough to earn the right to call themselves New Yorkers.
But what if you grew up in New York, say, in the insulated, quaint little bubble that is the Upper East Side? Twenty-somethings born and bred on the Upper East Side used to flee to the city's grittier environs for their ephemeral, post-collegiate rebellion, but now such neighborhoods are few and far between on the island; and a subconscious, often suppressed, aversion to crossing the bridge is deeply imbedded in the psyche of most Upper East Siders from birth.
Whether drawn by the affordable-apartment stock, preference or practicality, these days many native Upper East Siders are forgoing the once de rigueur, quarter-life existential crisis altogether and moving straight back to the neighborhood they grew up in—often just a stone's throw from Mom and Dad.
Jamie Fleck, 26, grew up in the Carnegie Hill neighborhood on 92nd Street between Fifth and Madison avenues. When he left college he immediately bought a place about 20 blocks south and never even considered leaving the neighborhood.
"I plan to live on the Upper East Side for my entire life," Mr. Fleck said assuredly. "I've seen other places, but I'm just use to the quiet Upper East Side lifestyle. I think its one of the few areas in New York that hasn't changed."
When Abigail Cusick graduated from Skidmore, like many other college grads, she moved back to her parents' home on 12 East 88th Street for a stint. A year later she took over her sister's lease on a one-bedroom apartment on 89th and Park, just two blocks away from the cozy, terraced duplex of her childhood.
It would be impossible to find a comparable apartment for $2,500 a month below 23rd Street—the neighborhoods preferred by young Manhattan apartment seekers, according to brokers—but Ms. Cusick said her decision to stay put on the Upper East Side was based "entirely on location." Whether she's going to work in midtown or downtown, the 6 train is "right there." Having her parents close by has also proven convenient, she said.
"I can go over for dinner," Ms. Cusick said, "the housekeeper comes over to clean for me, I can stop by and pick up a bottle of wine; I get to play with the dog, then return it. It's nice."
Lately, a lot of her high school friends have moved back uptown after getting SoHo, the Lower East Side, or Chelsea out of their system, she said.
"At a certain point, being downtown just looses its appeal," she said, "you wake up and its like waking up in the apartment you partied in the night before."
Stylist JoJo Cohen moved to Gramercy Park for about two years after she graduated from the University of Southern California, but last September decided to move back uptown to 62nd and Park—just a block from the apartment she spent much of her childhood in and where her bicoastal parents still spend half their time.
"I missed the familiarity of the Upper East Side and what I was used to," she said of why she decided to leave Gramercy Park. "I loved living downtown but I almost felt like a visitor in Gramercy. Here, I have the same dry cleaner I've used my whole life, the same restaurants I've always known; I have friends that live near by, I walk everywhere. … Between work, shopping and restaurants, I feel like I never leave the Upper East Side now unless I'm going out."
The neighborhood associated with starched collars, debutantes and stuffy society doyennes is also home to some of Manhattan's least expensive housing on the avenues and streets east of Third.
Though the Upper East Side remains a family-oriented neighborhood, it has become increasingly attractive to newly-employed 20-somethings looking for something affordable with more space, said a broker at New York City Dwellers, Hassan Abadi.
"About a year and a half ago, the younger generation started asking to live on the Upper East Side and I would say it's getting to be as popular as Chelsea," Mr. Abadi said. "If their budget allows they still usually want to go to below 23rd Street to NoHo, the East Village or the Lower East Side. But the Upper East Side is no longer the neighborhood of last resort; that's Midtown West, I'd say. Generally they don't like the Upper West Side either, because it's too industrial, I think."
Even the most satisfied, young, life-time Upper East Siders admit there are some pitfalls to the neighborhood, like the overcrowded 6 train and 86th Street.
"My sister, who is seven years my senior, wasn't even allowed to walk down 86th Street when she was in high school and now they are charging two million and up for these apartments," Ms. Cusick said of the luxury condos in development on the Upper East Side's most incongruous commercial strip. "I think it's laughable when you think about it 10 years ago. … I mean, it's still 86th Street. It's where classes collide."
Since 86th Street is on the route of uniformed students traveling to school, businessmen commuting to the Financial District and the thousands of domestic workers coming from north of 125th Street everyday, 86th Street is indeed a microcosm of the Upper East Side, said 26-year-old Yasmin Dovas.
"Around Second there are a lot of young people now," she said. "From Second to Lex you've got Wall Street types going to work; then you get to Park and start to see all the cute moms going to Dean & Deluca. Obviously, you also have the uniformed housekeepers and nannies watching kids because this is the Upper East Side, after all."
Despite the uncomprehending and snarky reactions from some of her downtown-dwelling friends, Ms. Dovas bought a $700,000 studio on 85th and Second immediately after returning from a post-college stint in Australia.
"Sure, they are wondering what the hell I'm doing up there when everything is happening downtown and everyone wants to be in SoHo, but I love it here and couldn't live anywhere else," she said. "There's this strange thing about New York where no one leaves their neighborhood, so you have to live close to home and this is home to me."