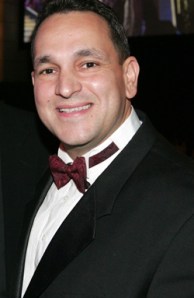 For months, the city had not laid out particulars of how much affordable housing it would require at the 61-acre Willets Point redevelopment by Shea Stadium, only saying that there would be affordability. Now, with the start of the public approval process approaching, the city has gotten more specific.
"They've now put on the table affordable housing at an 80/20 rate," said Councilman Hiram Monserrate, who represents the area. The amount is not enough to please the second-term Democrat, he said. Some advocacy groups have called for most of the housing to be for low- and moderate-income residents.
The city has also committed to having meetings with the unions in an attempt to work out a labor agreement, Mr. Monserrate said.
"These are what I would term very, very preliminary steps," said Mr. Monserrate, who has opposed the city's plans and is likely a major reason the city chose to delay the start of a public review for a rezoning of the area.
Once slated for Monday, a spokesman for the EDC said the review is expected to start in a few weeks.