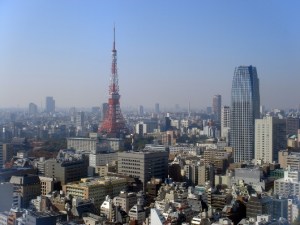 Though the strength of the Euro has been largely credited with staving off a housing market nosedive in Manhattan, it is hitting expatriate American businessmen (and the multi-national companies they work for) stationed in cities like London, Hong Kong and Moscow hard, pushing already expensive rents into the stratosphere, according to Forbes' survey of the most expensive international rental markets.
Mercer Human Resource Consulting checked out the median rent of Class A, unfurnished apartments, in high-end neighborhoods of commercial hubs around the globe and adjusted them from local currencies to the dollar. The "results spell trouble for businesses dealing in (greenbacks)."
Hong Kong, which ranked No. 1 in the survey, saw the median monthly rent rise from $4,898 to $6,398 between 2006 and 2007, when adjusted to the dollar. Tokyo was the second priciest market with a median rent of $4,102 per month. With a $1,000 rent increase year-over-year, Moscow ranked third, matching the $4,000 median rent in New York–the fourth most-expensive rental market. London rounded out the top five at $3,889.
Though the rent increase was relatively modest in London, the report says, American-based companies with employees in the British capital have seen rents jump by 30 percent from 2006 to 2007, thanks to the dollar's decline. Even in cheap property markets like Bangalore, India, rents have increased 87 percent from last year when adjusted to the floundering dollar.
Since businesses don't immediately pack in their international headquarters at the first sign of a currency's wavering purchasing power, corporations are being forced to either absorb inflated housing costs for executives or temporarily relocate employees. Ouch.