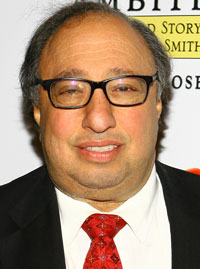 Republican mayoral hopeful (and Hillraiser) John Catsimatidis is hosting a free breakfast for Republican district leaders in Queens this Saturday. Catsimadis has been courting local operatives and discussing his potential campaign for a good while now.
At a Republican dinner last year, while he was still a Democrat, Catsimatidis told Queens Republicans that he would "do whatever is possible to help build the party." The Queens County Republican organization reciprocated by giving Catsimatidis one of its annual awards.
This Saturday's breakfast is by invitation only and is billed as a meet-and-greet. It's taking place at the Reception House on Northern Boulevard, the same place where last year's dinner was held.