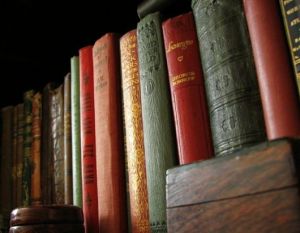 The Upper East Side co-op where the late antique book dealer Madeleine B. Stern lived and worked for over 50 years has been sold for $2.6 million, city records show.
Stern is credited with discovering what The New York Times called, "Louisa May Alcott's long-lost Gothic tales of murder, sexual subjugation, opium dens and other things simply too dreadful to mention."
Last August she passed away in the two-bedroom, 7th-floor co-op at 40 East 88th Street she had shared with her companion and business partner Leona Rostenberg since the late 1930's. The pair lived "amid glass-fronted bookcases, worn silk upholstery, and a stately succession of dachshunds," The Times said in Stern's obituary.
Alice Zimmet, the former vice president of Worldwide Cultural Affairs at Chase Manhattan Bank and founder of the Arts and Business Consulting Firm that partners non-profits with corporate sponsors, bought the 1,350-square-foot apartment, according to the deed.