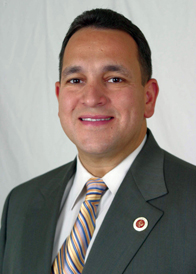 After State Senator John Sabini of Queens pleaded guilty to a D.U.I. in Albany, his likely primary challenger and politicial rival City Councilman Hiram Monserrate demanded that Sabini resign from office.
Now another local elected official—Assemblyman Adam Clayton Powell IV of Manhattan—has been arrested for the same crime.
Last week, when the news first broke about Powell, it occurred to me to ask Monserrate if he felt that all elected officials should resign in the face of D.W.I.s.
(I should note there are some differences between the two cases. Sabini had already pleaded guilty when Monserrate demanded that he resign; Powell's case hasn't been settled yet. Also, Sabini refused a breathalyser test at the scene, while Powell failed a breath test at the scene, and later refused to take a chemical sobriety test.)
Monserrate's chief of staff told me he would speak with his boss and get back to me, and later I tried Monserrate on his cell phone. So far, no one has called me back.