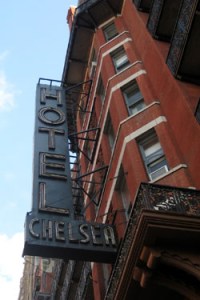 Julian Schnabel hires brokers to sell $59 million of his Palazzo Chupi.
Yankee Bobby Abreu wants $7.9 million for his Beacon Court condo.
Elizabeth Lee Sample and Brenda Powers talk about New York's priciest listing.
More New Yorkers face the grim math of freelancing in the city.
Upper East Siders rail against MoMA's planned skyscraper.
New York's big-time developers love Hillary Clinton; Obama, not so much.
The city wants a warren of walkways beneath and amongst Moynihan Station.
The World Trade Center site may win big if there's a recession.
Suicide threats, lawsuits, irony–just another stay at the Chelsea Hotel.