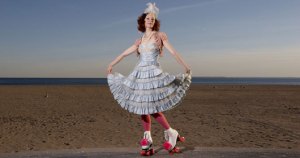 A developer puts a swath of the Village up for sale for at least $20 million.
Robert A.M. Stern's rep polishes a Park Avenue townhouse to a $33 million shine.
McMansion mogul Robert Toll talks Brooklyn, skiing and colonialism.
Economic uncertainty could be a godsend to Manhattan tenants. Check out the latest rent averages.
Governor David Paterson enters the Moynihan Station fray. And the Javits fray. And the West Side rail yards fray.
What will Bear Stearns' implosion do to the Manhattan office market?
N.Y.U. bids for a CUNY campus in Kips Bay.
Manhattan investment sales are tanking in the first quarter.
Dianna Carlin, artist and t-shirt vendor, became an unlikely heroine in Coney Island.
Is Michael Shvo's reign over in New York?