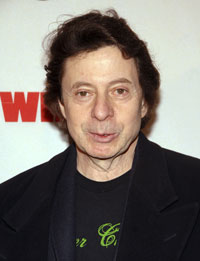 Miramax Films and producer Scott Rudin have acquired screen rights to Richard Price's novel Lush Life, just published by Farrar, Straus & Giroux. Mr. Price, who recently won the Edgar Award for his script work on HBO series The Wire, will write the script, with a "mid-six against seven figures" deal, according to Variety.
In the New York Times' Michiko Kakutani's March 8 review of Lush Life, she wrote that "it is a novel that gives us a wide, 3-D Imax portrait of a small corner of New York City (the Lower East Side of a few years ago, at that hinge point in time, when young hipsters were beginning to push out the immigrants and the working poor), a novel that captures Manhattan's magnetic appeal to dreamers and drifters, and its ability to crush the weak and unlucky and turn their dreams into disappointment and rage."
While Price has always been a critical darling for novels that include "Clockers," "The Wanderers," "Freedomland" and "Blood Brothers," his latest is drawing the best reviews of his career. The novel debuts this week at No. 6 on the New York Times bestseller list.
Rudin, who shared the best picture Oscar with Joel and Ethan Coen for "No Country for Old Men," has a long history with Price that began before Rudin became a producer. At 19, Rudin was the casting director on the Phil Kaufman-directed adaptation of Price's first novel, "The Wanderers." Since then, Price has scripted the Rudin-produced pics "Ransom" and "Shaft."