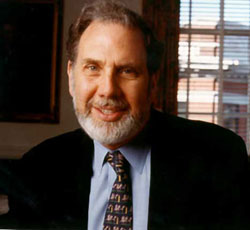 Developers are getting a chunk of extra time to bid on Hunter College's Brookdale campus site, a 4.2-acre city block in Kips Bay that CUNY is seeking to sell.
CUNY, which owns the property and put out a request for proposals in December, has extended its bid deadline from March 7 to May 22, citing a desire to give developers more time to craft their proposals, according to spokesman Michael Arena.
The site, which analysts estimate could fetch CUNY some $250 million, occupies the block that runs from First Avenue to F.D.R. Drive and from 25th to 26th streets. The campus consists of three buildings used for dorms and various research and community health facilities.
CB Richard Ellis broker Paul Liebowitz, who is handling the sale along with Darcy Stacom, declined to comment because of government guidelines.
Part of the deal will require the developer to build a school to house the Julia Richman Education Complex, which will be displaced by a new Hunter building on the Upper East Side.
New York University, which is seeking an additional six million square feet to carry out its long-term expansion plan, is among the parties bidding on the property, but did not lobby for the extension, the school confirmed.
Spokesman John Beckman was unable to provide details about N.Y.U.'s plans for the site, but the university has said that various health-related programs could benefit from the location, which is close to N.Y.U.'s Medical Center and its dental school.
Community Board 6 is pushing for a medical development, to maintain a coherent character for the area, which also includes Bellevue Hospital Center and the Veterans Affairs Medical Center.
"It's a real feeling of pride," board chairman Lyle Frank said of the neighborhood attitude toward the existing health corridor. "It's sort of a reverse NIMBY, if you will."