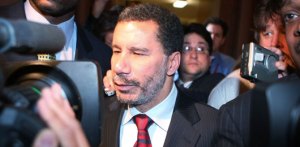 In case you missed it yesterday, David Paterson spoke about the budget process yesterday on Fred Dicker's radio show. Due April 1, the looming budget deadline means that Paterson comes into his new office under the pressure of needing to get a major task accomplished. Here's what he said:
"I'm coming into a budget process where I have not been innately involved. The governor, while he has been working on it, has basically used me to take care of some other tasks…So I kind of feel like the student getting ready for the final exam, but they haven't attended any classes.
"But I think that what helped me was Governor Pataki, for his last two years, brought the minority leaders into the budget process. That experience for me was invaluable.
"I actually spoke to Governor Pataki and thanked him for that yesterday, because I do have a sense of how it will function and I'm going to give it my best effort and rely on those who have done this before, including Majority Leader Bruno and Speaker Silver."
The link to the audio is here. The interview starts around the 5:40 mark.