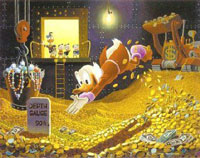 Voters are overwhelmingly (77 percent) in favor of raising taxes on New Yorkers making more than $1 million per year, according to a poll released today by Quinnipiac. Republicans support the plan 65 – 31; Democrats back it 83 – 13.
New York State voters also support congestion pricing if the money goes to improving mass transit. Statewide, the survey shows state voters are 60 percent in favor of congestion pricing under those circumstances. In New York City the margin is 67-27, in the suburbs it's 51-43 and upstate voters support the measure 59-26.
The results are similar to previous polls about congestion pricing that linked the project to improvements in mass transit.