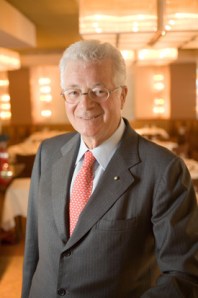 The New York Post is reporting [via Eater] that venerable Central Park eatery San Domenico is shutting its doors this summer.
Owner Tony May told the Post's Steve Cuozzo that the nearly 20-year-old Italian institution couldn't reach a new deal with its landlord, who wanted $1 million in annual rent. (The eatery currently pays around $200,000.)
May said the landlord's latest offer would cost him $600,000 – "but if we stay here at the rent they want, we're not going to generate a sufficient amount of income."
May said he hopes to move San Domenico to a new Midtown address he won't disclose. He said that to survive in today's environment of high rents and tougher city regulations, he needs a location that will generate more volume – at least $8 million a year, compared to $4 million on Central Park South.