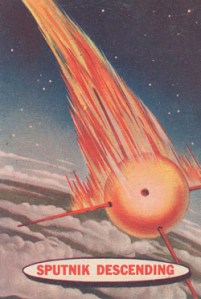 Golly, is it summer blockbuster season already? Last weekend, 10,000 BC—which is, from what we understand, a movie with good-looking prehistoric types sporting crazy hair and scrambling around rocks with saber-toothed tigers—took over the top spot by earning over $35 million. This weekend, while some will allow themselves to get freaked into the next millennium with the terrifying and bad-dream evoking Funny Games, others can escape with the kiddies to Horton Hears a Who! We must confess we weren't one of those kids raised on those wacky Dr. Seuss books, so we didn't know the plot going in: an elephant named Horton hears a cry for help coming from a speck of dust floating through the air. Turns out this speck contains an entire civilization (cue stoner whoa), Who-ville, whose mayor needs Horton's help getting their tiny world to a safe place. The cast assembled is impressive: Jim Carrey—a man whose entire career is thanks to his cartoon face—provides the voice (and over-gesticulating) of Horton; Steve Carell (who steals the movie) voices the mayor of Who-ville; Carol Burnett (!) plays the mean, naysaying (and suspiciously soccer-mom-like) kangaroo; Will Arnett is a baddie vulture; and Isla Fisher, Amy Poehler and Seth Rogan have supporting roles. There are enough fun sight gags for the young ones in the audience, and more sophisticated jokes for their parents (it's the same production gang that did Ice Age, one of our most favorite recent kid movies). The movie's motto—"A person's a person, no matter how small"—is, after all, a great one to impart (though unfortunately adopted by pro-life groups against the author's wishes). However, one can't help but wonder, particularly during one climatic scene when all the frustrated and scared subjects of Who-Ville raise their voices together to cry out "We are Here!" just what exactly is going on—and how long it will be till one of the democratic candidates references the flick.
Horton Hears a Who! opens Friday at United Artists 64th Street and Second Avenue theater, Regal Battery Park
MEANWHILE, IT'S COMMON knowledge around here how freaked out we are by outer space … and yet we still keep getting assigned movies that terrorize us! This time it's Sputnik Mania, a fascinating documentary about the 1957 U.S.S.R.-launched satellite, the first to orbit the earth, which made our country go bananas with awe and fear. Liev Schreiber narrates the amazing archival footage of the events that followed the launch of Sputnik, ones that brought the United States and Russia so freakin' close to the brink of nuclear war, it's dizzying. Director David Hoffman used the best-selling book Sputnik: The Shock of the Century, by Paul Dickson, as his source material, and draws unsettling parallels to the world 50 years ago and the one today. Let's just say that watching President Eisenhower handling a terrifying crisis with goodwill toward all mankind makes us sort of sad about the current leadership. Also, on a slightly different note, the press material for this film states that NASA wants to build a moon base by 2024. Oh, future … will you ever stop?
Sputnik Mania opens Friday at IFC Film Center.