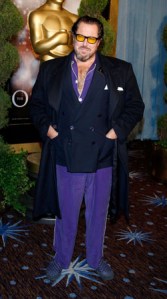 The extravagant awesomeness of Julian Schnabel's Palazzo Chupi is hard to fathom. Despite his career as a neo-Expressionist painter, or the periodic forays into making dazzling films like The Diving Bell and the Butterfly, he became a real estate man in autumn 2005, building up his former stable on far West 11th Street into a handmade, cherub-cheek-red, 50,000-square-foot wonderland with five residences and 180 huge windows.
But the place was apparently supposed to be a hip enclave, which meant no sales office or jaw-clenched top brokers with mellifluous floor plans.
That's changed.
Last month, a $32 million listing for the triplex penthouse and a $27 million listing for the duplex below, both around 4,000 square feet, surfaced on The New York Times' real estate sales database. And this week, The Observer spotted flushed-out versions of those listings on the Web site for the regal brokerage Brown Harris Stevens, put up Friday.
The official listings would make a big dent in the palazzo's anti-establishment aura if it weren't for Mr. Schnabel's superbly striking choice of brokers. One agent is Paddington M. Zwigard, who says she isn't sure if she's ever sold an apartment over $10 million, and the other is Debra Ortega—not technically a broker yet, but a sales associate who has never had her own listing.
Six years ago, Mr. Schnabel's twin boys met Ms. Ortega's son (who is appearing in a new movie directed by Mr. Schnabel's daughter Lola) in acting school. "I understand them," she said about Mr. Schnabel's clan. "I understood that when brokers came in and offered them Champagne parties galore, this was not their style. Their style is private, exclusive, pre-screened, no hordes of people in there, no troops of open houses. We understand the exclusiveness."
She and Ms. Zwigard, her mentor, are holding an open house this Sunday at 1 p.m. According to their listings, potential buyers might see apartment details like cement tiles from Morocco, clay tiles from California, and handmade terra-cotta tiles from North Carolina.
Sadly, the open house is by appointment only: Potential buyers will be pre-screened, though all types can apply. "I think what he wants is a community that's comparable to his lifestyle," Ms. Ortega said, "someone he would feel keen about being neighbors with. I don't think he's going to judge if you're a banker or artist or a top global realtor."
Besides Mr. Schnabel's spaces, Richard Gere and a banker named William J. B. Brady have bought in for $12 million and $15.5 million, respectively. Did the artist-filmmaker-developer have a hard time selling out the rest? "They have so many projects going on," said Ms. Zwigard, who hand-wrote a long letter to help get the listing. "When you come to an end, you're tired of people coming in and doing the tours; it's time to hand it to somebody."