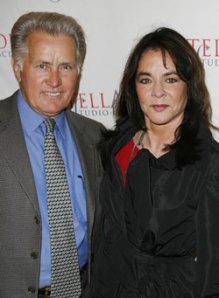 The end of the Writers Guild of America strike was the beginning for the newest Saturday Night Live cast member, Casey Wilson.
"I have to say, it's been amazing," Ms. Wilson, 27, said of her new gig. "I feel like only second to maybe like Matt Damon just saying, 'Let's do this. Let's make a relationship.'"
She took advantage of a two-week production hiatus to pour herself into a blue, low-cut BCBG evening gown and attend the Stella Adler Studio of Acting's Stella by Starlight gala at Cipriani 23rd Street on Monday, March 17. Honorees included actor Martin Sheen and gossip columnist Liz Smith.
SNL's skits lampooning the presidential candidacies of Hillary Clinton and Barack Obama have grabbed attention since the show resumed production, but the past week in New York politics brought an unexpected comedic coup. The latest opening skit featured Bill Hader playing fallen Governor Eliot Spitzer, speaking of plans to open a law firm that took on scandalous cases since "I am at this point incapable of embarrassment."
"It's like a little present," Ms. Wilson told the Transom. "I lobbied personally around the cast and the crew to play 'Kristen,'" a.k.a. call girl Ashley Alexandra Dupre. "I really thought I could bring something to the role."
Later, the genial Mr. Sheen was presented with the Marlon Brando Award for "a life committed to social activism and excellence in film art," by his former spouse on The West Wing, Stockard Channing, petite even atop precarious heels. Mr. Sheen gave her an affectionate, one-armed hug, igniting reminiscence of their years of onscreen couplehood. Though his character, President Jedediah Bartlett, would never cheat on his wife, Mr. Sheen refused to judge Mr. Spitzer for doing so. "I think you need to forgive and pray for healing and move on," he said. "Because to dwell on that is to sell papers and nothing more." The Transom narrowed its eyes. (An ad placed in the event's program booklet by Mr. Sheen's tabloid-plagued son read "Dad, You're my hero … Love, Charlie. P.S. Give Liz a big hug from me!")
"Maybe he has some different work with his life that's more important than politics," Mr. Sheen continued of Mr. Spitzer. "I don't know. I mean, the mystery of it all is intriguing. But you gotta let him go and get behind the new guy. He's impressive. He's your man now."