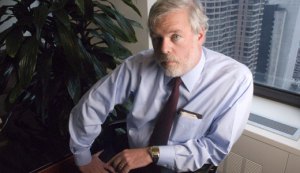 Here's a copy, in full, of Empire State Development Corporation downstate chairman Pat Foye's resignation letter to Governor Paterson, dated yesterday:
Patrick J. Foye
633 Third Avenue
New York, NY 10017
March 16, 2008
Governor David A. Paterson
State Capitol
Albany, NY
Dear Governor Paterson:
I write to resign as Chairman of the Empire State Development Corporation and subsidiaries effective on a date of your election.
I have been honored by the opportunity to serve the people of the State in the Spitzer-Paterson Administration and hope that my modest skills have helped even in a small way advance the economic development priorities of the Administration. As you know, I entered this public role at the request of Governor Spitzer whom I hold, together with First Lady Silda Wall Spitzer, in high regard for their public service.
Given the Governor's resignation and my belief that you deserve to work with a team of your choosing, I have determined that it is timely for me to resign and return to the private sector. I will, of course, be available to spend as much time as needed to ensure a seamless transition.
Finally, in light of the immense challenges facing our State and nation, Suzanne and I wish you well as your embark on your historic new role and will be praying for your and the State's success at this critical time.
Very truly yours,
Patrick J. Foye